Okay guys, this the ultimatexbeauty store where you can spend all of those hard earned points. Want to know what you can buy? Well just take a look :D New Members cannot purchase anything from the store until they become a silver or above member, but feel free to take a look anyways!




Awards

To buy awards you must have an awards & contact page and you must qualify for the award type. New award types will be added with time, some might also be for a limited time only. To view specifics, such as qualifications & examples, of awards click on the name.

Member Level Award= 20 points


Other Community Items


Auto-accept/auto-reject= 250 points

To purchase this just vote on the applicant you wish to auto-accept/auto-reject by writing "auto-accept" or "auto-reject" in the subject of your vote. A mod will determine if you have enough points & then your vote will be counted.

Bump yourself up a level= 500 points

You know the rules for this! Just give me a color code & new photo if bumping up to gold member, permanent member just tell me you wish to buy it!

Boot someone out of the comm= 1500 points

To boot someone you must pay the 1500 points & give 3 valid reasons. They cannot be a permanent member or mod. Valid reasons are only these three items:

1. Inactive, proven by no displayed active banner or if they are a new member they have no points.
2. Rudeness, proven by providing a link to where they were rude to you, another member or a new applicant, but it MUST BE IN THIS COMMUNITY ONLY.
3. Breaking the rules, proven by providing a link to where they broke the rules & copy and paste which rule from the userinfo they broke.

To boot someone you must first reply w/ a comment to the store saying you intend to boot a person out & who it is, we will give you the okay. Then you must post in the community saying "stamped//booting a member out//-1500" in the subject then write who you are booting out & give your three reasons. If your three reasons are proven legitimate the person will be booted from the community but they will be allowed to re-apply within a month. But if you did a good job of proving they were a bad member people probably won't vote them back in. You can provide more than 3 reasons if you would like to clarify your point or ensure you have 3 valid reasons.

Write an application= 1500 points

To write your very own application reply to this post with your new application & stating this is what you are purchasing in the subject line. Your application must include the first & last section the same as our current applications but the middle may be anything you'd like. To make this quick copy and paste this starter application for your use...it has the first and last sections already written in it. You can create your own coding for the application or I can do that for you, just tell me so when posting your application. Also make sure you ask for at least one photo of the person, I like to see who I'm talking to! Besides that, you may ask anything you like...but it must give us enough insight into the applicant to be able to vote on them properly!

Starter Application


Change your 100x100 member photo= 100 points [you provide a new resized photo]

Change your 250x300 member photo= 300 points

Have me resize & edit a 100x100 photo for you= 300 points




Graphics

Although these are purchases I still require you to give me credit when using them. If it's an icon just write my
5_centsnowglobe @
ultimatexbeauty in the comments section. If it's anything else put
5_centsnowglobe @
ultimatexbeauty at the bottom of your userinfo or wherever you leave credits. If it was made by one of our other makers, then obviously replace my username with theirs when leaving credit.


Purchase & Cost

Layout= 1000 points

Examples:

5_centsnowglobe
ultimatexbeauty

But I can do much more...just tell me what you want, I know a lot when it comes to coding...if it's possible, more than likely I can do it! I can make this for a community or your personal journal.

User Info Layout= 800 points [Includes header & 5 subheaders, +100 for each additional subheader]

Examples:

Header & Subheader set: [Shrunk to fit]
1.


2.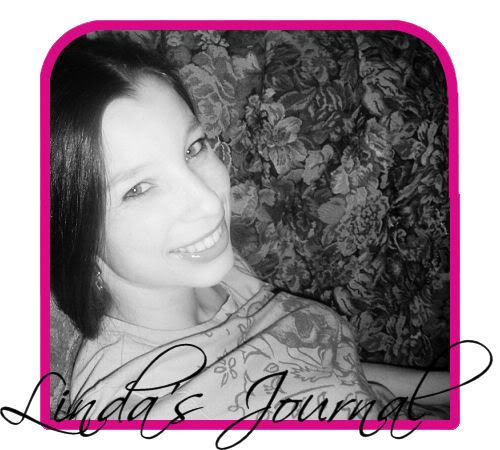 3.



Once again, I can do much more. I will create more examples as I get more requests for this type of layout. But please, just give me your ideas I will do my best to make you happy.

Icon= 150 points [250 points for animated & 100 for premade]
By:
5_centsnowglobe
01.
02.
03.
04.

05.

06.

07.
08.
09.
10.
11.
12.


By:
piecesofmoi
01.
02.
03.
04.
05.
06.

07.
08.
09.
10.
11.
12.


*Note: "Premade" icon means you just buy the right to use one of the examples or another icon that we have already made for another purpose. This might work for you if you want something for a specific tv show, etc. and we happen to have one we think you might like. If you purchase an icon that is not made with your personal photos or names then we can re-use it.


Headers= 600 points
[These have been shrunk to fit on the page]
1.


More coming soon



Color Bars/Friends Only Banners/Other Graphics= 450 points

By
5_centsnowglobe
1.


2.


3.


4.


5.


6.


7.


8.


9.



By
piecesofmoi
1.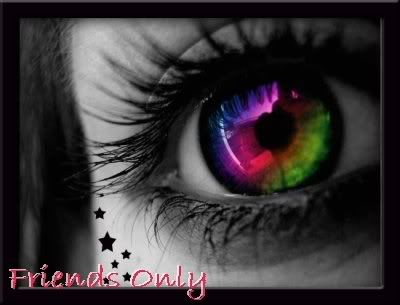 2.


3.



4.


Blinkies= 450 points

By:
5_centsnowglobe
01.
02.

03.
04.
05.
06.

07.
08.
09.
10.
11.


By:
brittmarie
Examples can be found here.


Cash Items:

These items are sponsored by
piecesofmoi, thank you!

Paid Accounts=
2 months paid time for 1500 points
6 months paid time for 3000 points
12 months paid time for 5000 points

Virtual Gifts= 500 points/every 99 cents
Virtual gifts can be found here.

Rename Token= 5000 points

User pic upgrades=
Up to 100 userpics for 300 points a month

GIFT BASKETS FOR RAFFLE COMING SOON!
___________________________________

Remember guys, the examples are just that. You are not restricted to one of the styles that you see in them, they are simply examples of the work I can do. I can do much more than these & I'd be happy to try any ideas you have. If you are not completely satisfied with my work you may tell me so & you will be refunded your full points...but you cannot use the graphic if you choose to do this!

So come on in, look around and Shop!